Overbury Resort Thetis Island Intimate Wedding // Jan + Ian
The morning of Jan and Ian's wedding I took the little ferry from Vancouver Island over to the small island of Thetis. It was a grey and drizzly BC day, but the couple and their guests were in high spirits when I arrived, not allowing the weather to dampen their excitement.
Jan and Ian had purposely planned an intimate day, with only close family and friends attending. This made the celebration so heartfelt, with amazing little in-between moments happening all over the place! The Overbury Resort could not have been a more perfect spot for the wedding; it is equal parts charming, rustic and stunningly beautiful, a true West Coast gem. The rain was on and off for most of the day but we made use of the antique-filled indoor space while it poured outside. Once the rain stopped Jan, Ian and I made our way down to the beach and then adventured through the nearby paths into the forest. After portraits the pair joined the rest of their guests in the reception space for dinner and cocktails.
Rain on your wedding doesn't have to be a bad thing, these two embraced the weather and had a memorable, wonderful, heart-filled celebration.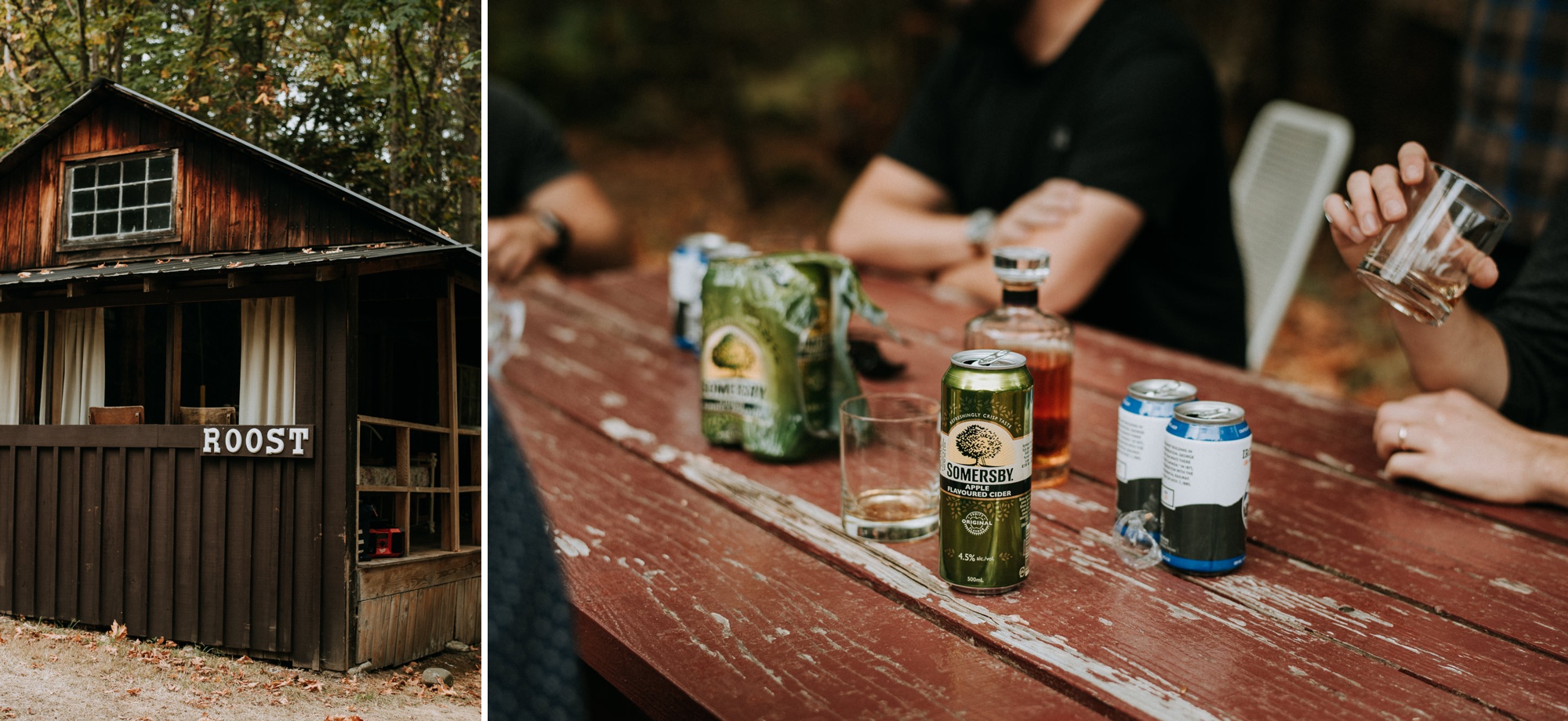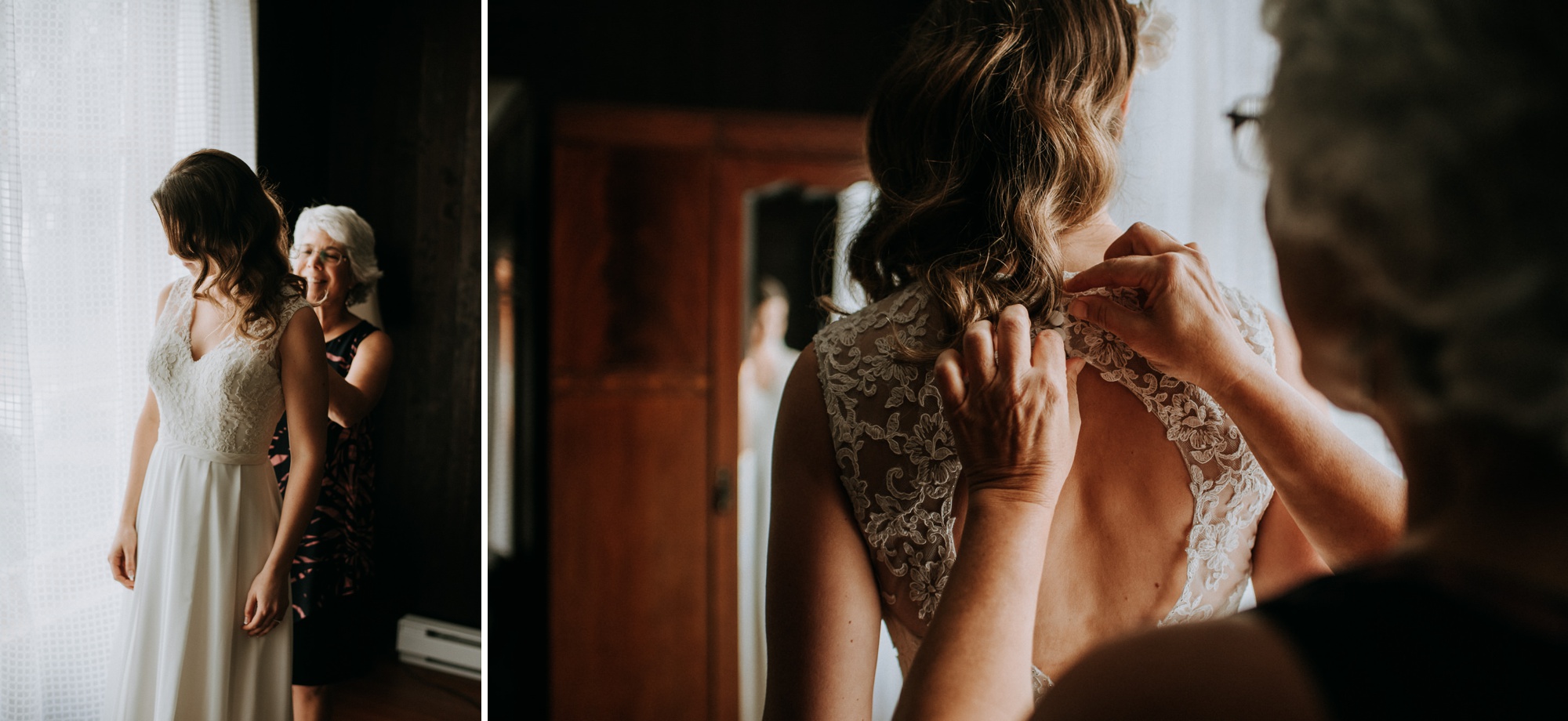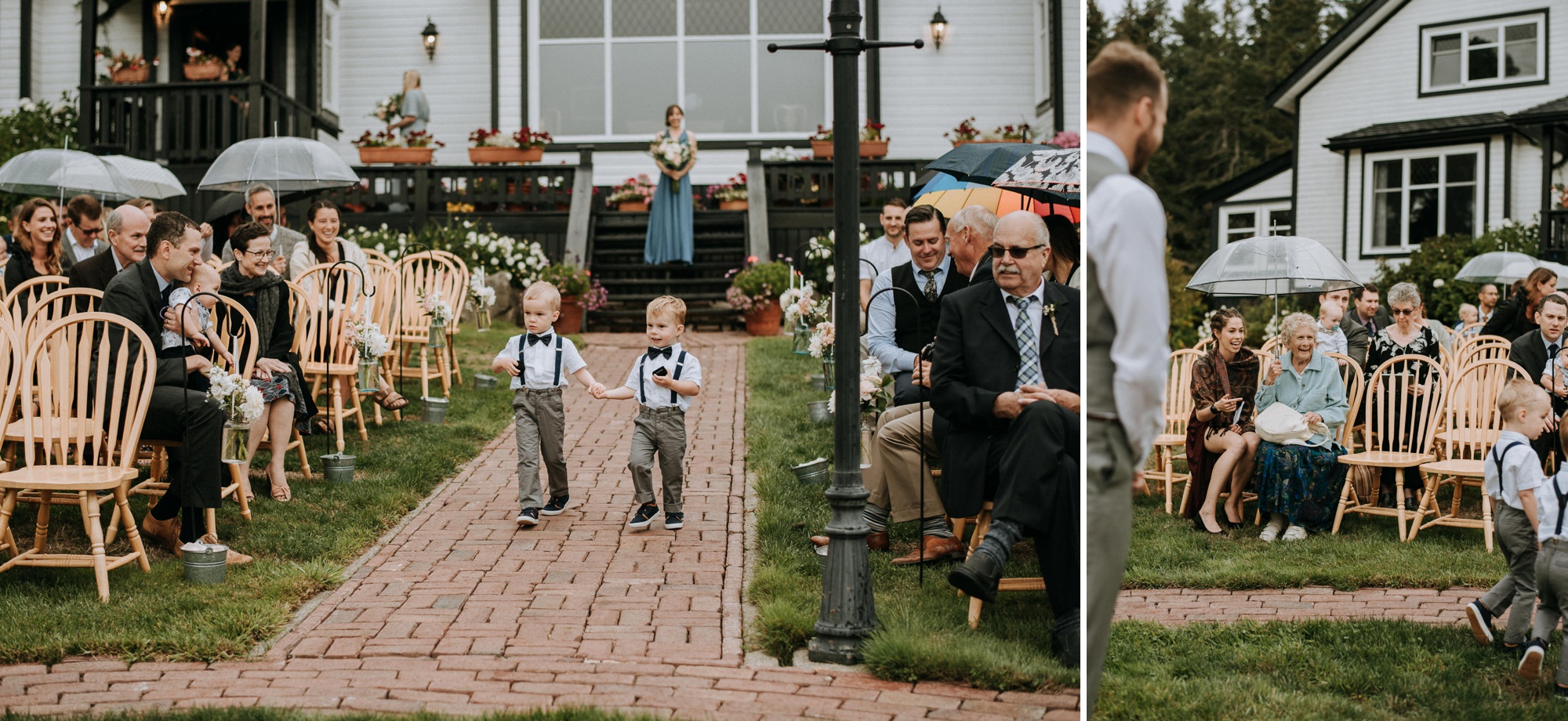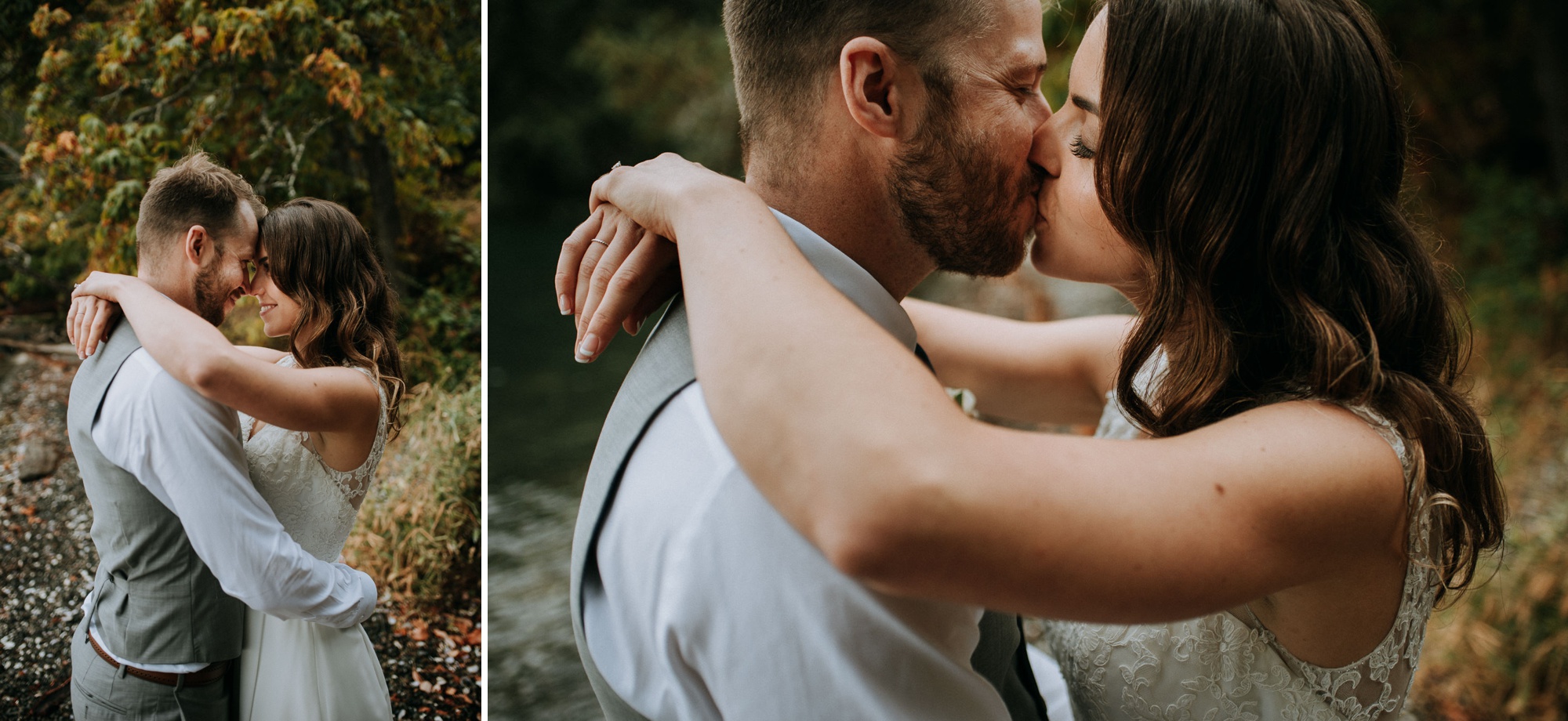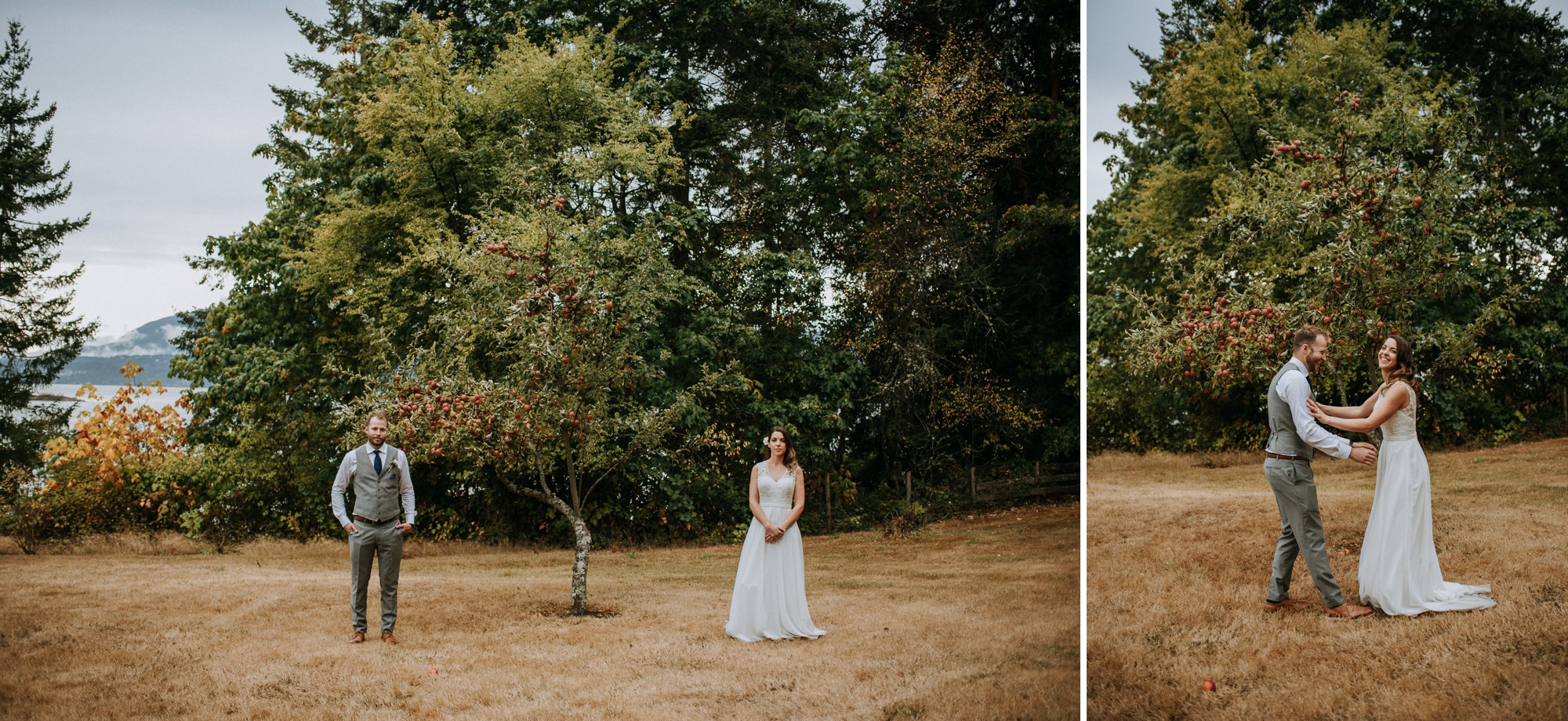 Credits
Ceremony/Reception Venue: Overbury Resort
Jan's Dress: Bliss Bridal
Ian's Attire: Indochino
Hair / MUA: Rachel Milligan / Laura Gale / The Bride
Ceremony Musician: Cara Bateman
Florist: Overbury Resort
Catering: Overbury Resort
Officiant: Charlotte Aaberg